Profile / Brian Vanden Brink

Portrait / Jason Crain
Reprinted by permission from the January/February 2007 issue of Maine Home + Design magazine. Copyright 2007. All rights reserved.
"It's all about the light," says Rockport-based architectural photographer Brian Vanden Brink. "Good design is stimulating, but good architecture in good light—you can hardly hold me back."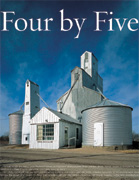 You may not know Vanden Brink by name but chances are you've seen his work. Literally hundreds of his photographs have graced the pages and covers of more than a dozen national magazines—including Old House, Coastal Living, and Architectural Digest.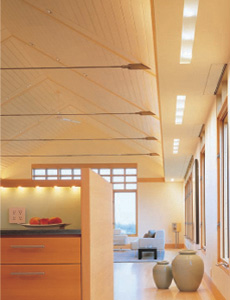 He shot the photographs for the Christopher Glass book At Home in Maine, Houses Designed to Fit the Land, and is currently working on another book, on seaside residential architecture.

In addition to publications, Vanden Brink shoots residential and institutional work for architects all over the country. His clients are both the famous and the not-yet-famous.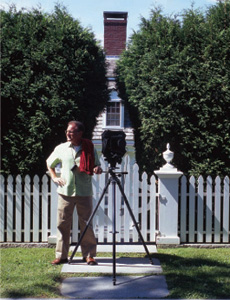 "There are a lot of people who are quietly doing great work," he says. Being located in Maine was seen as a negative when he first started 30 years ago, but in the long run it has proved to be an asset. "Clients see it as an intangible plus," he says. And, being located away from the competition has helped keep him out of that dog-eat-dog mindset. "I don't ever think about who else is doing what." —LGS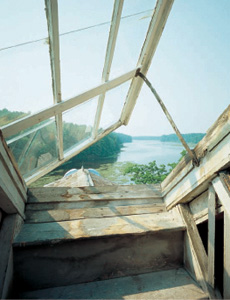 (Top) Grain elevators, Long Island, Kansas. Photographed in 1984.

(Middle)Private residence, designed by Polshek Partners Architects, Martha's Vineyard. Photographed in 2003.

(Bottom) Hamilton House, South Berwick, Maine. Photographed in 1987.